Second hand (English) pianos often available. Please phone for current stock!
Japanese Yamaha Pianos
These superb, specially selected pianos were previously privately owned in Japan. They've been fully checked through in the UK and brought back to an 'almost new' condition.  I can now offer them for sale at less than half the cost of an equivalent new Yamaha.
I can supply three models, the U1 and U3 derivatives, which are black upright pianos and the C3, which is a black 6' 1" grand piano.  All are guaranteed for five years.  Where possible I try to obtain the improved models over the basic U1/U3. In order of improvement these are, the UX-1 and its successor the UX-10, also the UX-3 and UX-30.  Action design and hammer quality are improved in these other models, the X denotes a differently constructed back with an X shape bracing giving more stability.  It makes the secondhand prices even more attractive since their original unit cost is quite a bit more than the basic U1/U3 type. In older models, there are the YUS types, some of which have the X-braced back as well.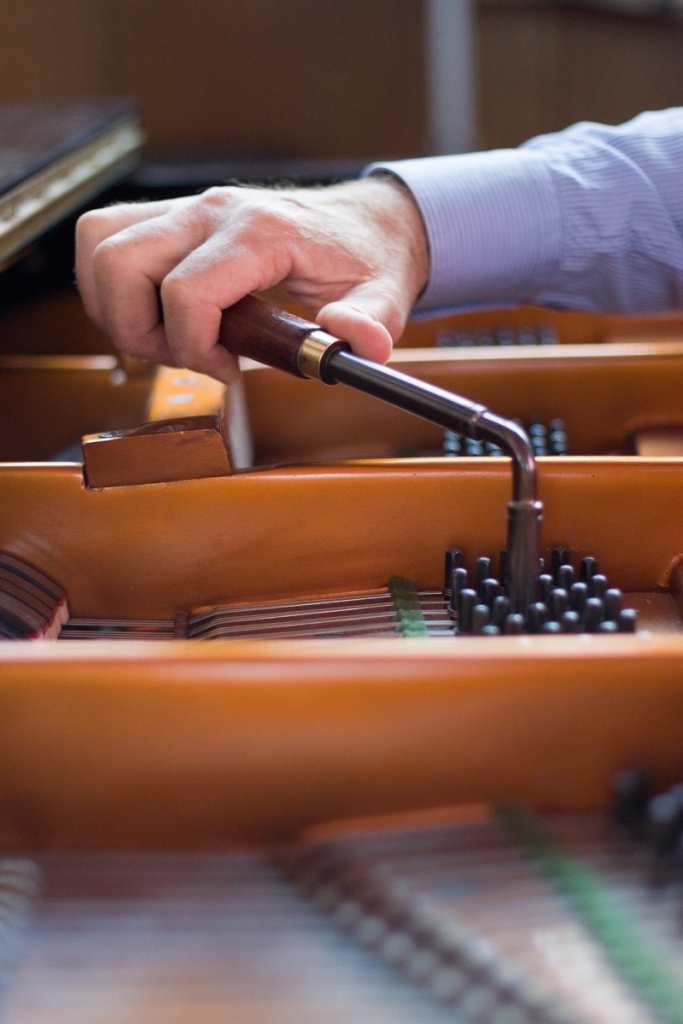 Yamaha U Series upright pianos have long been a leading choice for educational institutions, professional musicians and discerning home pianists as they offer outstanding musical performance.
They have a high standard of elegance, excellence and quality and incorporate concepts adapted from Yamaha grand pianos.
Prices start from c£2,750 depending on age and availability. Please contact me for a more detailed quote.
Long a preferred choice of knowledgeable pianists, Yamaha C Series grand pianos set the standards by which other grands are measured.
This is the industry standard 6'1″ grand piano. These are the leading choice of educational institutions, professional musicians and discerning home pianists, as the series offers outstanding musical performance and has excellent tonal quality.
Also available is the G3 which is a little easier to source and hard to tell apart from the C range. Prices start from c£9,000 depending on age and availability. Please contact me for a more detailed quote.
BUYING ADVICE
If you want some good information on piano sales and what to look for when buying a piano, have a look at the Piano Tuners' Association website.
For further discussion once you have absorbed all that, you are very welcome to ring me and ask anything more you may want to know.  The questions are all with you, I will do my best to answer them.
Consider the following:
Sometimes a person may well pass on a piano to Oxfam or a similar outfit.  Please don't be tempted to go shopping for your next instrument there, it is not a good thing to do as they are not piano specialists.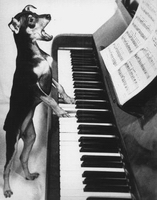 Pianos which end up in there are usually somewhat past their sell-by date and are not going to assist in the furtherance of your trek down the road to Carnegie Hall.  Many will be house clearances, perhaps untouched and mostly un-tuned for many a year, which have sat in a damp or unheated houses, then suddenly are taken into a centrally-heated home and played wildly, heavily, badly, often by small unattended children – it's a recipe for disaster on several levels.
A piano is a delicate mechanical instrument which at the outset, should cost a fair bit of money and should therefore (hopefully) be treated as such. If you are not wanting to spend several thousand on a lovely new Yamaha, Steingraeber or similar quality piano, consider the "May – Berlin" which is a Chinese built piano manufactured under the control of Schimmel and retailed via Forsyth's of Manchester. They make three uprights and a grand and are very pleasing pianos to play.
A general rule of thumb when buying, buy the most expensive you can afford.  If you start your child off on a piano from a second-hand junk shop, you can't expect them to flourish if they have to fight the piano when it comes to practising.  A reconditioned piano can be a less expensive alternative than a new one, but a new one is more rewarding in terms of feedback plus it will often look much better in the home.  The Yamaha pianos mentioned above are very much in that bracket of 'ideal purchase' to give your child – or YOU if you are the player, a good instrument to practise on and the rewards are many.
There is the oft touted phrase of "I only want a cheap one to begin with" which can lead to intense frustration on the player's part as they have to contend with sloppy actions, keys that don't play, pitch way below A440 and other things going wrong.  If you are considering buying a piano second hand then please phone a piano tuner (NOT the piano teacher) and have a discussion and possibly check the piano out prior to parting with any money. I will do this for you for only £15 and it could save you a lot of money and heartache.  I did go recently to view a Bechstein at Oxfam, and it was in terrible condition, so even a well known name can be bonfire material.  That's worth bearing in mind.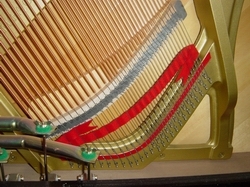 Need your piano
tuning, repairing

or would you like to buy a piano?
Enter your details and I'll call or email you back